Summer is coming so it's time for the summer style. Right now everyone is loving rompers/playsuits, which are a suit attached together ( example: shirt attached to a shorts )
There are all types of rompers/playsuits. Here are some pictures of some that I like.
The tanned model's romper looks the best, that's the one I would wear.
Now these are LACE ROMPERS being worn by a female on the left, Rihanna in the middle, Thandie Newton on the right.
Rihanna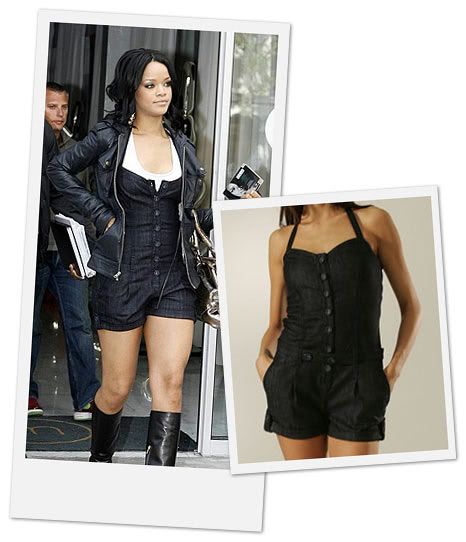 Sanaa Lathan, Rihanna, Kim Kardashian
Day 20 of Project 365
♡ Tina ♡