It's that time of the month again and I don't usually record my menstrual cycle so when it pops up it's unexpected for me. I will be starting to record it now though. I feel like crap right now so I thought hey let me blog my thoughts away. I will be starting medical school soon at this medical/nursing school....I'm trying to decide whether to do weekday or weekend classes and also should I do daytime or evening classes ? Decisions, decisions..! I hate making decisions sometimes but I'll have to figure this out.
On top of that I can't find my camera's memory card which I have pictures that I took on it which I wanna post on this blog. I'm having such bad luck lately huh ? One exiciting thing happening this week is my sister that's in the army is coming to visit me..yay ! I'm super excited about it cause I haven't seen her in months and she's bringing me soaps that are similar to lush soaps. I can't wait to try them out since I have no idea what they are and how they look.
I'm also looking into finding a place for me and my hubby since next year we will be moving in together or maybe even this year if possible if we find a place, it all depends on how fast everything happens..wish us luck !
My favorite video of me and my hubby !
These cupcakes are so kawaii !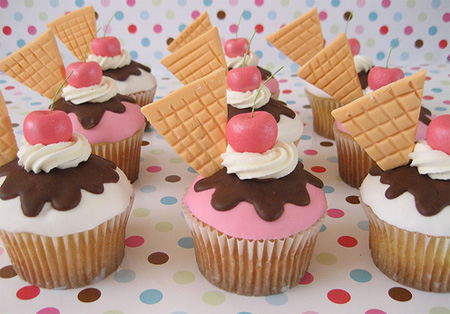 Day 18 of Project 365
♡ Tina ♡