Summer is almost near and when you think of summer one of the things that may come to mind is beach ! Now picking out a bikini for the beach is a task if you have no idea of what to get. Here are some ideas to help you out.
One Piece Bikinis - If you don't like showing too much skin these one pieces are perfect for you.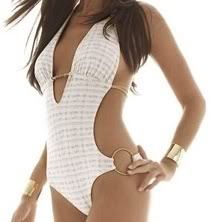 Two Piece Bikinis - If your comfortable with your body and wanna flaunt your summer bod then this is for you.
Day 41