For the Summer
What's in this summer ? Dresses ! These are some really cute dresses.
Bandage Dresses...I love these they just fit the body so perfect.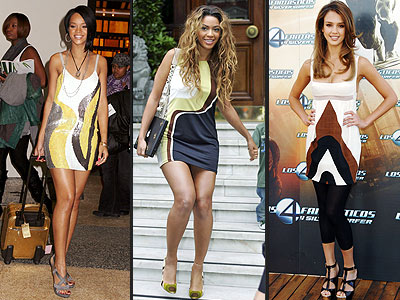 Who looks better in this dress ? I pick Rihanna cause Paris Hilton is too skinny for that dress. It doesn't really suit her body type.
Day 36